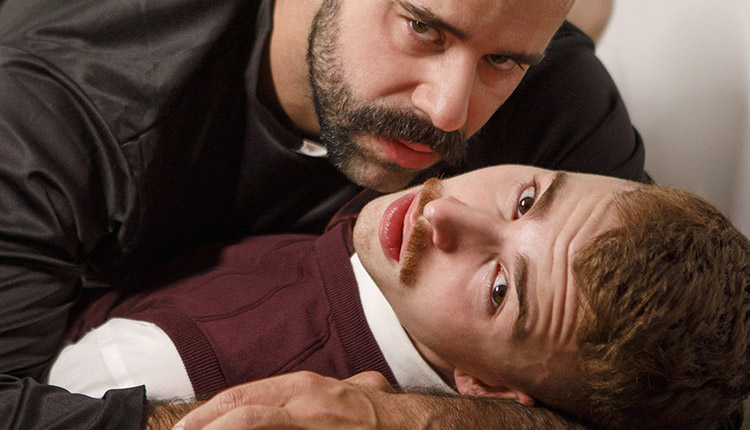 Ryan Jacobs topped by Teddy Torres
Teddy tops Ryan in 'Your Body Is Under My Care' from Yes Father.
When mischievous Catholic boy Ryan Jacobs falls behind in class, nasty Father Teddy Torres punishes him with a ruthless spanking. Soon, the boy's cock is rock-hard and the pervy priest plows Ryan's aching hole into sublime submission.