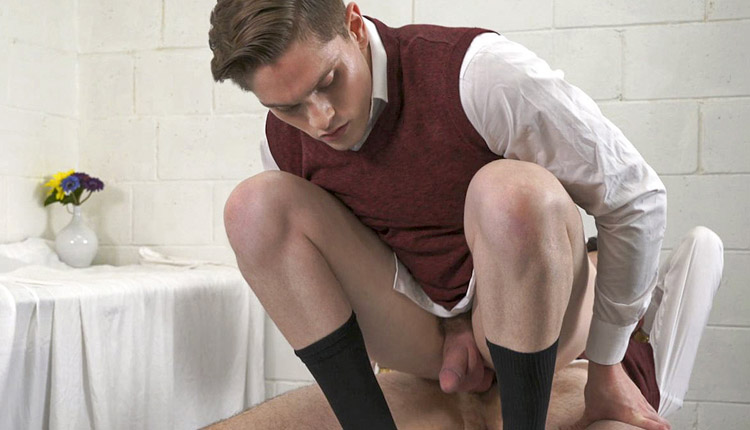 Ryland Kingsley tops Jay Tee
Ryland screws Jay in 'Defiling the Altar' from Yes Father.
Catholic boys Ryland Kingsley and Jay Tee sneak into the altar room to give into a bit of sinful temptation. Once they're alone, the boys fondle each other and fuck until hot cum drips from the tips of their stiff dicks.